We especially love antique Victorian bangles!
and actually all kinds of bracelets really....
Victorian Antique Bangles and Bracelets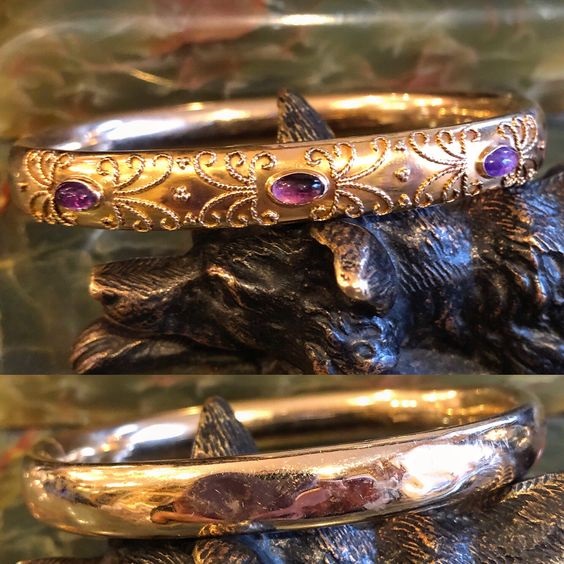 Antique 10kt yellow gold bangle with three cabochon amethysts and Etruscan granulation wire work on the top of the bangle measuring 2-5/8" diameter across, circa 1890s
SOLD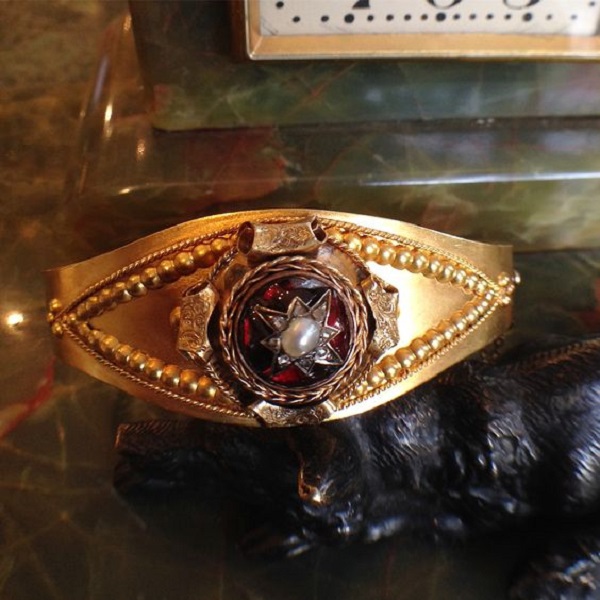 Victorian 14kt yellow gold bangle with a cabochon garnet and center pearl surrounded by a rose cut diamond star, measuring 2-7/8" across for a larger sized wrist
SOLD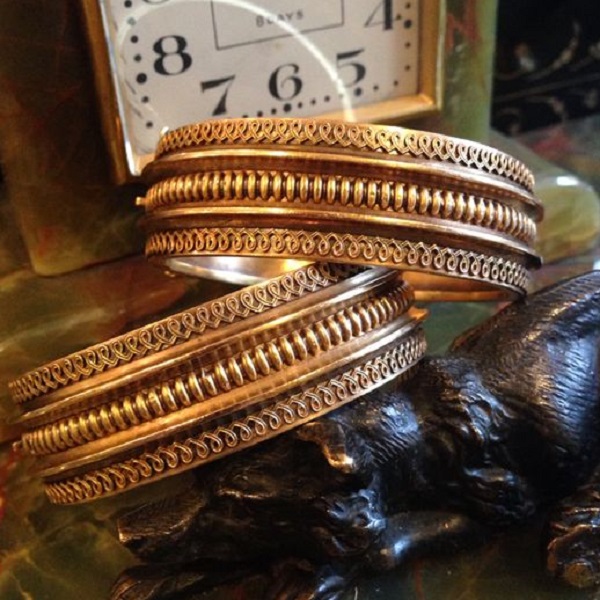 Pair of Victorian 14kt wide wedding/bridal bracelets (still together!) measuring 2-1/4" across for a smaller wrist and 3/4" wide circa 1880s with almost a modern design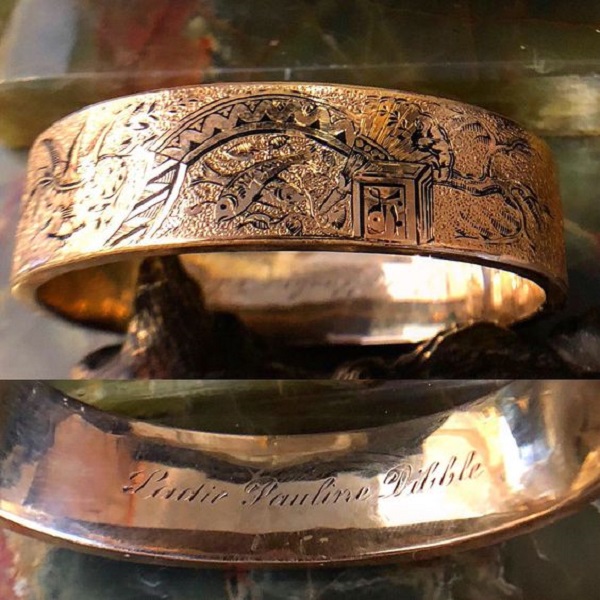 Antique 14kt pinkish gold bangle with vermicelli engraving/black enamel depicting a heronand two fish on the other side, engraved "Sadie Pauline Dibble", circa 1870s80s, 2-3/8" across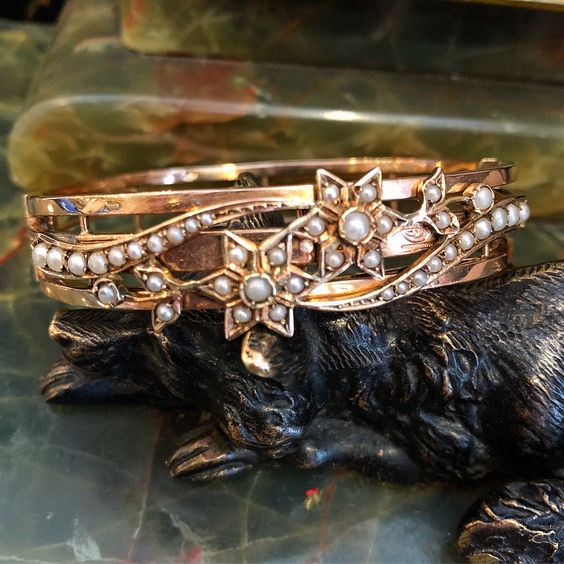 19th century 14kt rose gold seed pearl bangle with two stars and scrolls measuring 2-1/2" across in diameter, circa 1880s, hallmarked "N.T.A" along the side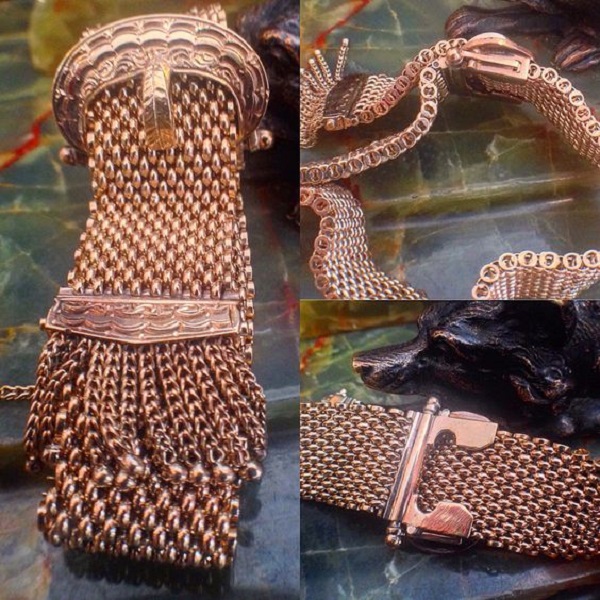 Victorian 10kt pinkish gold mesh bracelet with sliding buckle catch and tassel end, circa 1870s-80s, measuring 5/8" wide, and just about right fit for a 6 1/2" wrist
$1285.00

Art Deco Filigree Bracelets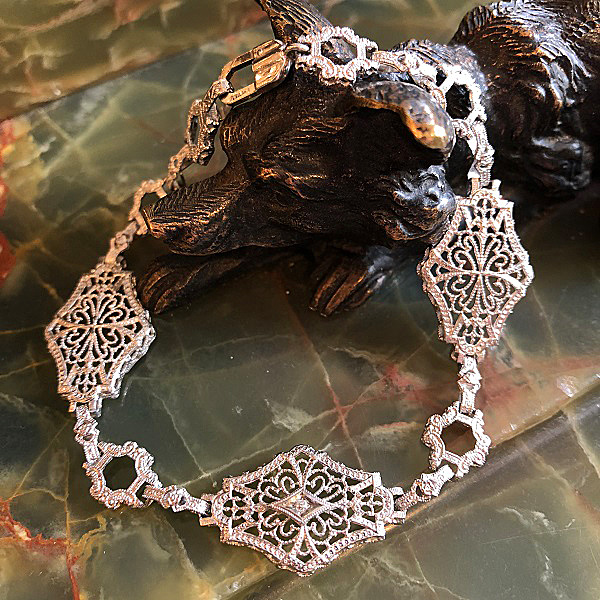 Art Deco wide 10kt white gold filigree bracelet with diamond in the middle link, measuring 7-1/4" by Esemco crica 1930s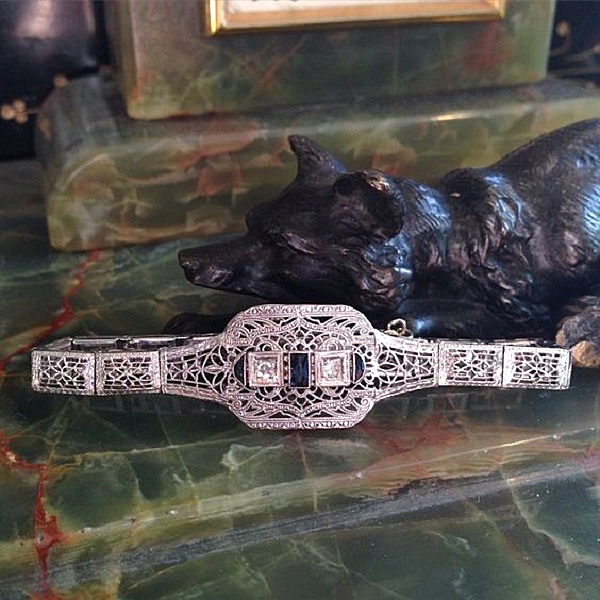 Art Deco 14kt white gold filigree bracelet set with two diamonds (.06ct TW) and three synthetic blue sapphires measuring 7" long with a secure locking clasp with a gate

$895.00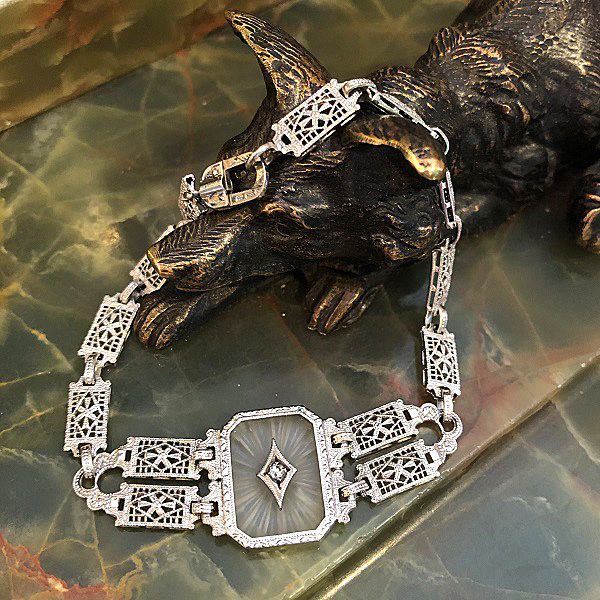 Art Deco 10kt white gold filigree bracelet with a carved camphor glass with a diamond set in the center circa 1930s measuring 6-3/4"

$465.00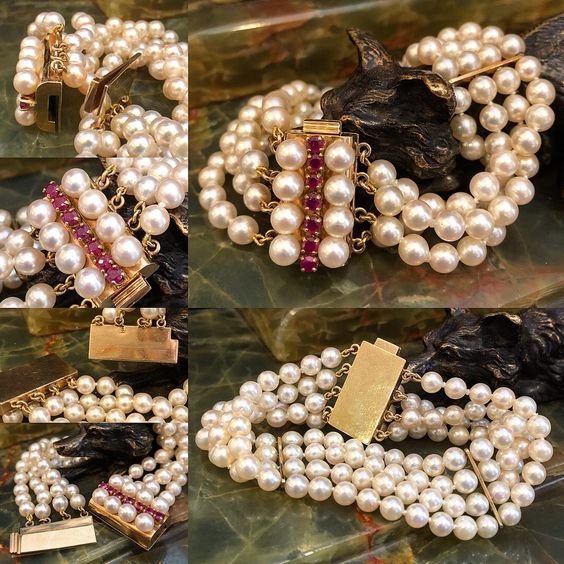 Vintage 14kt gold four strand pearl (5mm) bracelet with two breakers and a ruby pearl clasp with a long tongue and groove that runs the width of the catch, measuring 7" long and 1" wide, circa 1950s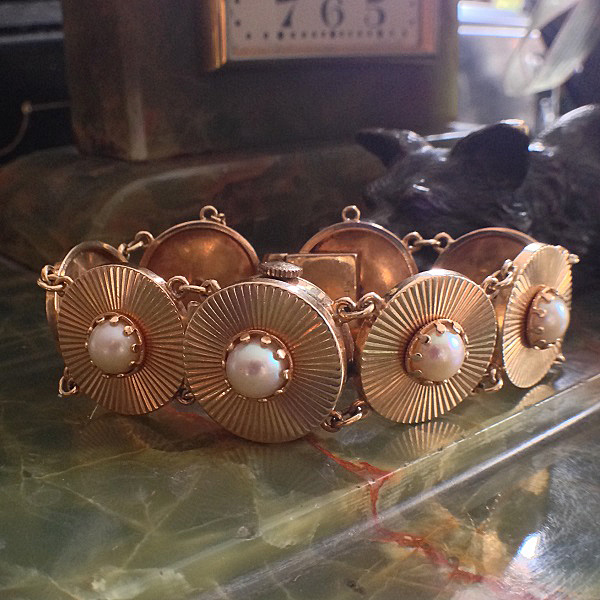 Estate 14kt Lucien Piccard bracelet watch with discs with pearls in the center of the rays, circa 1950s, measuring 6-1/2" long
$3300.00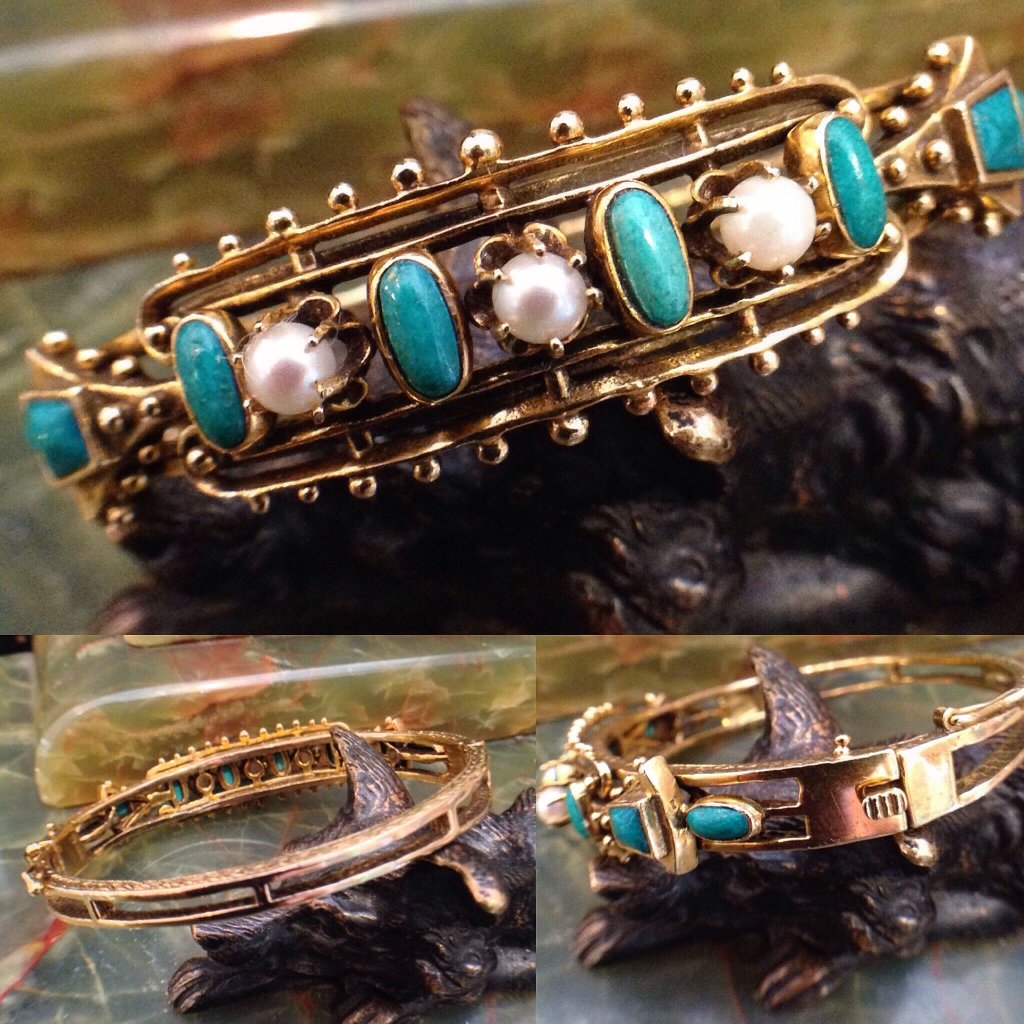 Vintage 14kt yellow gold bangle set with prong set pearls alternating with bezel set turquoise open work, circa 1940s-50s, measuring 2-3/8"across